Just as the gifts that God bestows on each person are unique, every member of the Church is called to bring those unique gifts and their varied backgrounds to the community for the betterment of all. There are gifted speakers who are engaged in apologetics, writers who excel in bringing distinctive viewpoints to age-old teachings thereby refreshing them for all, there are builders, singers, and countless others. This article, though, is about a passion and skill that does not often get equated with men of faith – martial arts. The practice of specific forms of martial arts, however, is an excellent venue to bring men closer to their faith.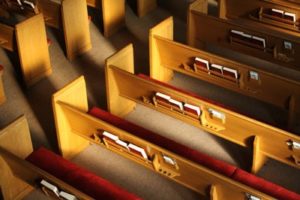 Much has been written about a lack of men in the faith. The truth is that many men see Catholicism and Christianity as a feminine pursuit, even those who are believers. The truth, however, is strikingly different. God created masculinity just as much as He created femininity, and both must have a place in the Church. The masculine spirit thrives on challenge, adventure, and truth. We want to hear God's teaching about the right way to do things and be personally challenged to achieve that lofty goal. The true masculinity that God has called us to is not the one where we watch sports all day on Sunday and drink beers with the guys; it is a vibrant and strong relationship where we strive to live God's calling as spiritual leader and that of beloved son of the Almighty. While there is nothing inherently wrong with those activities, when they are pursued without regard to faith and family our lives become focused on the wrong goal. Too many men are missing from the pews today, and that is just a visible sign of the deeper problem: Too many men are absent from their roles as spiritual leader of their homes. How can we attract men back to the faith? My proposition is that a strong, faith-based martial arts program is one avenue to accomplishing this.
Obviously not every man is interested in martial arts, but many are and they see it as a path to self-discipline, physical fitness, and an ability to protect themselves and others from the darker parts of humanity. While those are all good goals, not every martial arts program is easily integrated with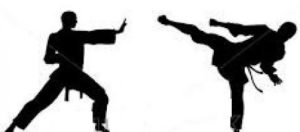 Catholicism. The eastern martial arts (Karate, Tae-kwon do, etc.) are based in eastern mysticism and spirituality which are not entirely compatible with the Christian faith. Many modern people think only of eastern martial arts, but there is a rich history of martial arts in Western Europe, too. The Europeans, with their Catholic faith, created their own martial arts which were (and still are) quite effective. This system covered the use of weapons as well as unarmed confrontations, and many parts were written down so that today, several hundred years later, we can know how many of their techniques worked. Not only are western martial arts effective and compatible with Catholicism, they actually offer the practitioner unique and valuable insights into the spiritual journey and answering the calling of men by God.
Effective use of the traditional European longsword bears a striking similarity to spiritual warfare. Also, the way in which we learn western martial arts parallels how we learn about the faith. In regards to learning, think about the foundations of faith in childhood. We learn to memorize our standardized prayers first: Our Father, Hail Mary, Nicene Creed, etc. These foundational prayers are the basic tools of the spiritual life. Once we can recite them from memory, we learn about the richness of their meaning and then combine them with each other to form even more powerful prayers, such as the rosary. In western martial arts, there are foundational stances and cuts that a beginning student learns. After mastering the basic moves, we combine them into drills and finally into unscripted, unique demonstrations of martial skill called flouryshes (pronounced the same as flourish). The flouryshes prepare us for sparring in much the same way that practicing our prayers help us to prepare for the spiritual battles we will all face in our lives.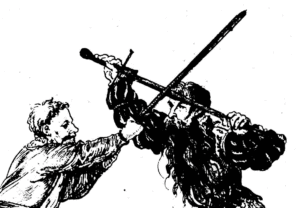 At the Order of Lepanto, we stress that early and frequent sparring is necessary to building up a man's martial skills, but it has the added benefit of preparing him for spiritual combat, too. In sparring with a sword, a man learns to face a practice version of a deadly weapon without fear, hesitation, or even blinking. (By the way, the practice version does have the ability to hurt if wielded incorrectly.) Sword fighting requires being "in the moment" or In des as described in the old fighting manuals. In the moment you must combine your skills and knowledge, applying them actively to defend and attack in such a way as to protect yourself and defeat your opponent. This is exactly what spiritual warfare is too – the difference is your opponent cannot be seen, your weapons are faith-based, and stakes are much higher if you fail too often. This defense, spiritual or martial, requires courage as well. Standing up to a sword being swung at you demands the control of fear, and standing up to a culture of death and unbelief demands the courage to face ridicule and embarrassment from the culture. But failure to act in either circumstance is disaster, either getting hit by the sword or losing your country or family to the "wickedness and snares of the devil."
The skills learned in martial arts build a man's courage, build friendships, emphasize spiritual leadership, and strengthen prayer lives. In short, they make a better Catholic man. There are plenty of excellent programs for men that use the name of Knight or the symbols of Knighthood, but only in the Order of Lepanto do you actually learn the real martial skills of the Catholic Knights.